NAKED FACE PHOTOGRAPHY PROJECT
EVERY BODY IS A BEACH BODY
is a body positive photoshoot on the beach.
It is an uplifting and empowering event for women to reclaim their beauty and celebrate their individuality.
The mission of this event is to help women to accept their bodies in all their glory (with scars and stretch marks) and raise money
for the BUTTERFLY FOUNDATION.
When

Thursday 5th March 2020
How
Book your spot and show up on the day wearing swimmers and no makeup
Do you avoid being photographed? Do you compare yourself to others? Do you feel too much pressure from social media to be perfect?
You might have a daughter or a niece, a sister or a friend who feels overwhelmed in this race for ageless and flawless ideal. You can help them to feel good about their bodies, to feel enough, without trying to change their appearance by embracing your own body. You can help them to see their inner beauty instead of trying to reach unrealistic beauty standards by doing it first yourself.
YOU can change society's perception of perfection and beauty! Let's create a new beauty ideal that is inclusive and diverse!
JOIN US!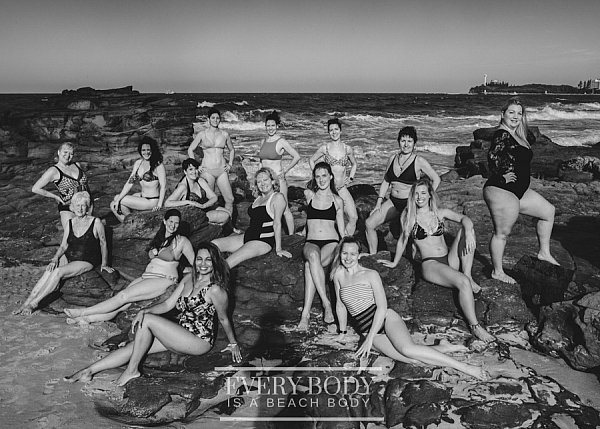 Book big group shot only. It is an uplifting experience standing alongside with other like-minded women and celebrate our diversity.
Cost $59 per person – Includes participation in group shot plus one digital image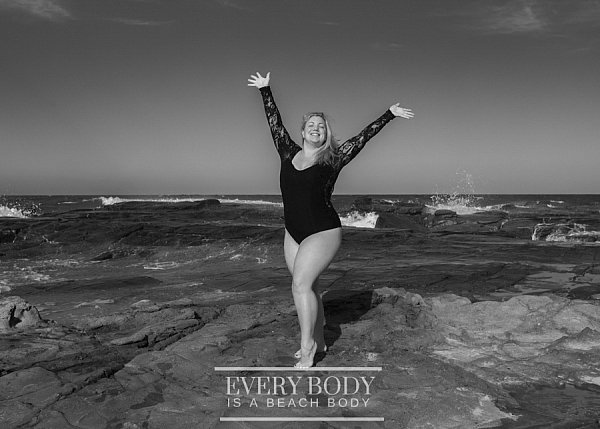 Book big group shot and an individual mini shoot just for you! Celebrate yourself. This is a liberating experience.
Cost $159 per person – includes group shot + individual shoot + two digital images and one fine art prints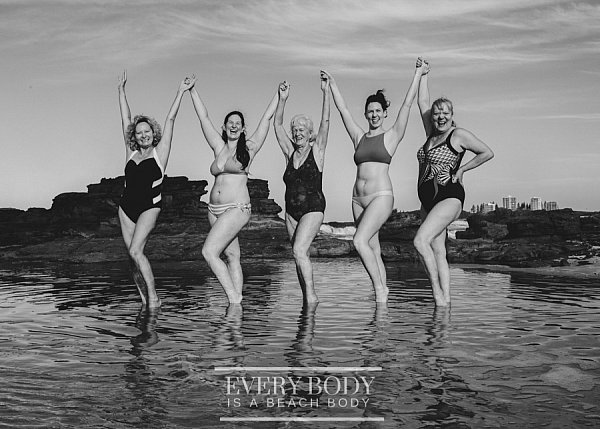 Bring your girlfriends or female family members for a fun afternoon on the beach creating memories and promoting positive body image. Not only you get to be part of the big shot but also a mini shoot of your group and each of you get an individual mini session.
Cost $199 per person – includes group shot + small group shot + individual shoot + three digital images and two fine art prints
Butterfly Foundation is the national peak body supporting Australian's experiencing eating disorders and negative body image.
Their mission is to bring about change in the culture, policy and practice of prevention, treatment and support for eating disorders. They are committed to
ensuring that any Australian with an eating disorder can access affordable, evidence based care irrespective of their postcode or economic status.
Butterfly's support services include their National Helpline - 1800 ED HOPE, Prevention Services for young people; Recovery Support Services in the community;
and Advocacy Support services provide a touch point for all individuals and families, no matter where they are on their journey.
These services are essential however without sufficient funds, Butterfly is restricted in the help and support they can offer those experiencing eating disorders.
WHAT PARTICIPANTS SAY ABOUT THE PROJECT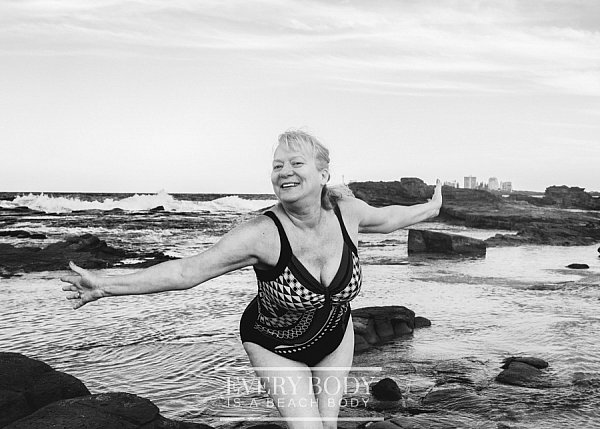 "I just wanted to say a big thank you again for Sunday!!! It was a very empowering experience of which I am still high! Loved every minute of it and your ability to put people at ease was just amazing." Nicci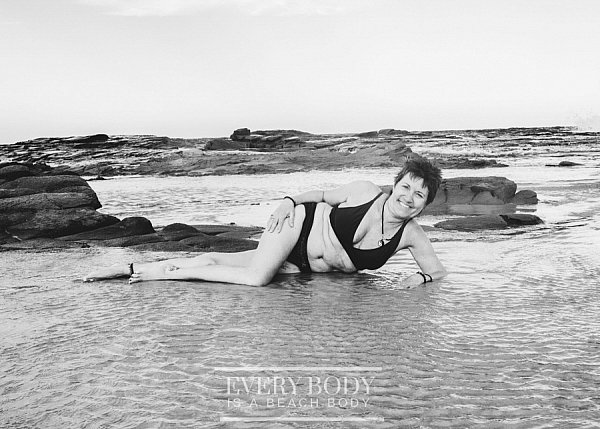 "This whole project is absolutely fantastic and I am so happy to be part of it." Jaqueline"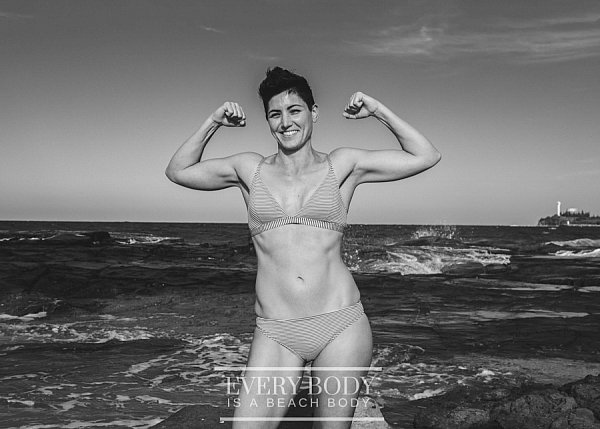 "You're not just making a change; you are also repairing and inspiring" Monique
Marina Meier is an internationally recognised boudoir photographer and a founder of Naked Face Photography Project.

Marina has been helping women feel beautiful in their own
skin for over 15 years. After meeting too many women with negative body image
, Marina was compelled to do
something.
She is now
photographing everyday women all over Australia while
using the powerful imagery to raise money for charities
that support
people suffering from mental illness.
Amy Efstathis is a fundraising and marketing professional who loves helping people change the world. She's driven to help people realise their philanthropic dreams. Amy is also an advocate for women. She believes in supporting women to find whatever is limiting them from realising their potential. Her goal is to see more women in leadership across our country; from parliament to small business.